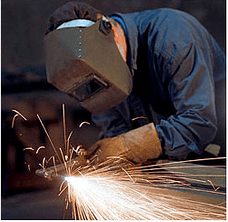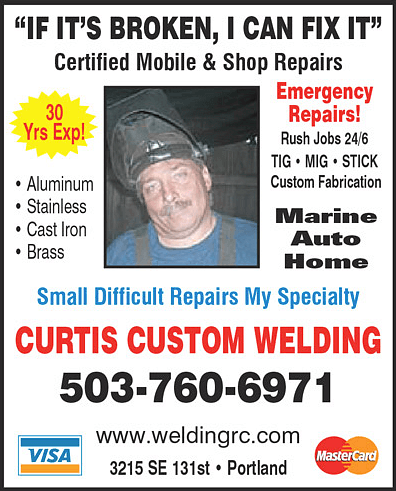 THANK YOU FOR VISITING...
Curtis Custom Welding is a full-service welding shop serving clients throughout the Portland, Oregon area, dedicated to providing our clients with professional, personalized services and guidance in a wide range of welding needs for over 30 years.
I own a Portland welding business that can fix anything you want or need from a hair pin to a train when it comes down to welding. Depending on its size you can bring it to me, or if it's too big, I am mobile and can come to you. My name is Ron Curtis and I will be happy to help you out with any of your Portland welding needs. Just call when you need something that needs repaired. Go to my "Contact" page and my number and directions are there. I also have some pictures that you can take a look at and see some of the things I have repaired in the past, I have had great results on these repairs. We are licensed and insured welders here in Portland! Have a good day!
SPECIALIZED IN ALUMINUM WELDING!
NOTE: All costs for any custom or repair work are thoroughly explained ahead of time and you are given the option to choose whether to continue with my work. Estimates are FREE
I welcome any questions or comments you may have. Feel free to contact us at any time:
TELEPHONE... EMAIL...
(503) 760 - 6971 Portlandccw@yahoo.com